Use Your Voice. Vote!
If we want to raise the alarm on climate, we've got to speak up and demand that our elected leaders heed us.
As I write this on a Sunday in mid-August — in the aftermath of an unseasonal lightening and thunder show that had folks jumping out of bed in the middle of the night — the California Bay Area is feeling more like the pre-monsoon Bengal of my childhood. The sweltering, above-80 degree Fahrenheit weather and rolling power cuts are certainly adding to the effect.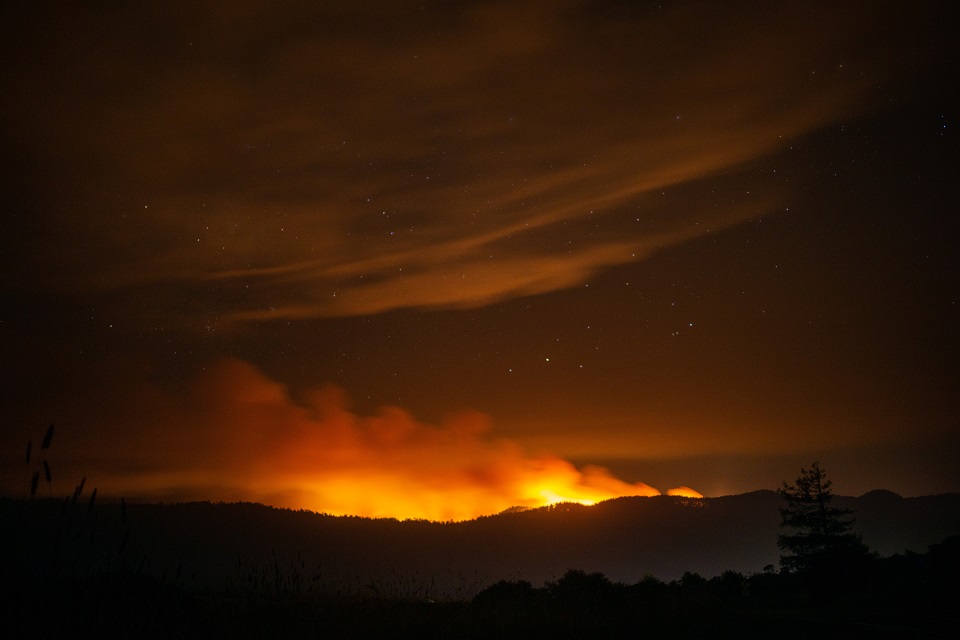 Across the state, lightning strikes have sparked several wildfires that have burned thousands of acres, including one in the Mojave National Forest near the California-Nevada border that has already destroyed tens of thousands of acres, damaging landscapes dotted with the iconic and increasingly threatened Joshua tree. Another fire in the Tahoe National Forest grew so fast and burned so hot that it spawned swirling columns of flames that created rare fire tornadoes, or "firenados." Firefighters' efforts are being hampered by the record-setting heat wave that has the West Coast in its grip — temperatures in Death Valley in the Mojave reached 130 F today, possibly the hottest recorded temperature anywhere in the world. There's also the fact that we are now in month six of a devastating, abysmally managed pandemic that makes search and rescue efforts additionally risky.
Meanwhile, even one of the coldest places on Earth, the Arctic Circle, hit 100.4 F this summer, and in South Asia, excessive rainfall is causing deadly flooding, impacting the lives of tens of millions.
All these phenomena are flashing a red-alert reminder: Climate change means that not only is the weather getting warmer, it also getting increasingly weird. As in, we will see more and more abnormal heat waves, longer and more extreme droughts, more violent storms, and more intense flooding. For me, it has also been a distressing reminder of our urgent need, and our continuing failure, to radically ramp up climate action.
It appears that the larger American public isn't quite getting the same message. Political resistance to strong climate policy is not helping with that, for sure. But the mainstream media is partly responsible as well.
A recent study shows climate change deniers receive twice the coverage in national newspapers — including publications like The New York Times, The Wall Street Journal, and USA Today — as climate policy advocates. The findings provide "evidence that the structural power of business interests lends them heightened visibility in policy debates," the study notes.
Money talks. We all know that. But here's the thing we don't focus on nearly enough: Our voices have power, too. If we want to raise the alarm on climate, we've got to speak up and demand that our elected leaders heed us.
This presidential election is set to be a game-changer in that regard. Despite the divisive debate around climate change and the skewed media coverage, polls show that it is one of the most important concerns among voters this time round, second only to healthcare.
Let's use our voices and our votes to turn that concern into action this November.