Go Back: Home > Earth Island Journal > Latest News
Proposal points to troubling explosion in captive animal entertainment in the country
When it comes to wildlife trade and trafficking, sadly, way too many roads lead to China. Usually, it's the demand for animal parts to be used in traditional Chinese medicine that spurs this trade, but now there's growing demand for live animals, especially marine mammals, for the country's exploding theme park industry.
Photo by Miles Ritter China currently has 39 marine parks of various sizes. Another 14 such facilities are under construction.

Late last month, it was revealed that the Namibian Fisheries Ministry was considering a proposal by a Chinese-owned company, Welwitschia Aquatic and Wildlife Scientific Research, requesting… more
by: Maureen Nandini Mitra
(19) Comments
New research shows overfishing of large, predatory fish can deplete reefs of key nutrients
Fish pee. OK, I suppose I kind of knew that, but somehow the thought fish they pee right where they swim never crossed my mind. Now I'm learning that the waters around thriving coral colonies are liberally laced with fish urine. I'm glad I didn't give this subject much thought back when when I was diving quite a bit among coral reefs
Photo by Craig Layman The Nassau grouper, pictured center with stripes, is one of the larger fish that lives around coral reefs.
Ick-factor aside, it appears that fish urine plays an important role in coral… more
by: Maureen Nandini Mitra
(0) Comments
In Review: Unlocking the Cage
Given that I've written in great detail about Steven Wise and the Nonhuman Rights Project's efforts to get some animals recognized as "persons," the basic premise and much of the convoluted legal gymnastics showcased in Unlocking the Cage were not new to me. Nevertheless, even for someone well informed on the subject matter and plotline, the documentary is a compelling watch.
Photo courtesy of Pennebaker Heeds Films/HBOSteven Wise (second from left) and his team at the Nonhuman Rights Project wants to to punch a legal hole through the wall that separates animals from us.
The 91-minute film… more
by: Maureen Nandini Mitra
(0) Comments
Study first to show that harmful chemicals from natural gas operations are contaminating bodies of Pavillion, Wyoming residents
Many of the toxic chemicals escaping from fracking and natural gas processing sites and storage facilities may be present in much higher concentrations in the bodies of people living or working near such sites, new research has shown.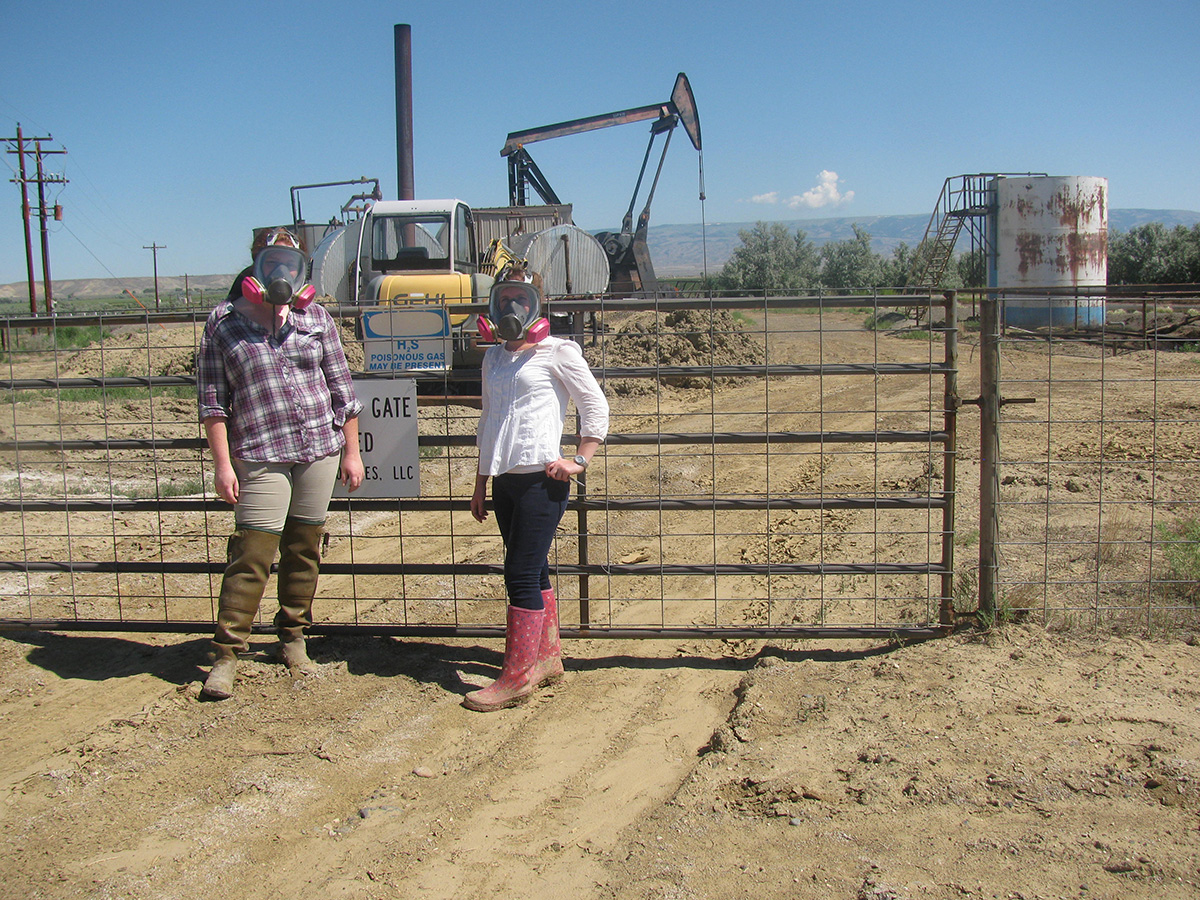 Photo by courtesy of Coming CleanThe study found traces of volatile organic compounds such as benzene and toluene are linked to chronic diseases like cancer and reproductive and developmental disorders.
In a first-of-its-kind study combining air-monitoring methods with new biomonitoring techniques, researchers detected volatile organic compounds (VOCs) released from natural gas operations in Pavillion, Wyoming… more
by: Maureen Nandini Mitra
(0) Comments
185 killings, 40 percent of those murdered were from indigenous groups, says Global Witness report
I recently received an email alert that the life of Indigenous environmental and human rights defender Gloria Ushigua was at risk. The report outlined the "escalating intimidation of and harassment against" Ushigua, the coordinator of the Sápara women's organization, Ashiñwaka, who has been defending her community's land against against private and state-owned companies seeking to exploit oil deposits in Sápara territory in the Ecuadorian Amazon.
Photo courtesy of Associacion LupunaAn outspoken opposer of oil drilling in the Ecuadorian Amazon, Indigenous Sápara activist Gloria Ushigua's life is under extreme threat.
"On 31 May 2016, five men sat outside Gloria Ushigua's home throughout the night,… more
by: Maureen Nandini Mitra
(0) Comments