Go Back: Home > Earth Island Journal > Latest News
Study first to show that harmful chemicals from natural gas operations are contaminating bodies of Pavillion, Wyoming residents
Many of the toxic chemicals escaping from fracking and natural gas processing sites and storage facilities may be present in much higher concentrations in the bodies of people living or working near such sites, new research has shown.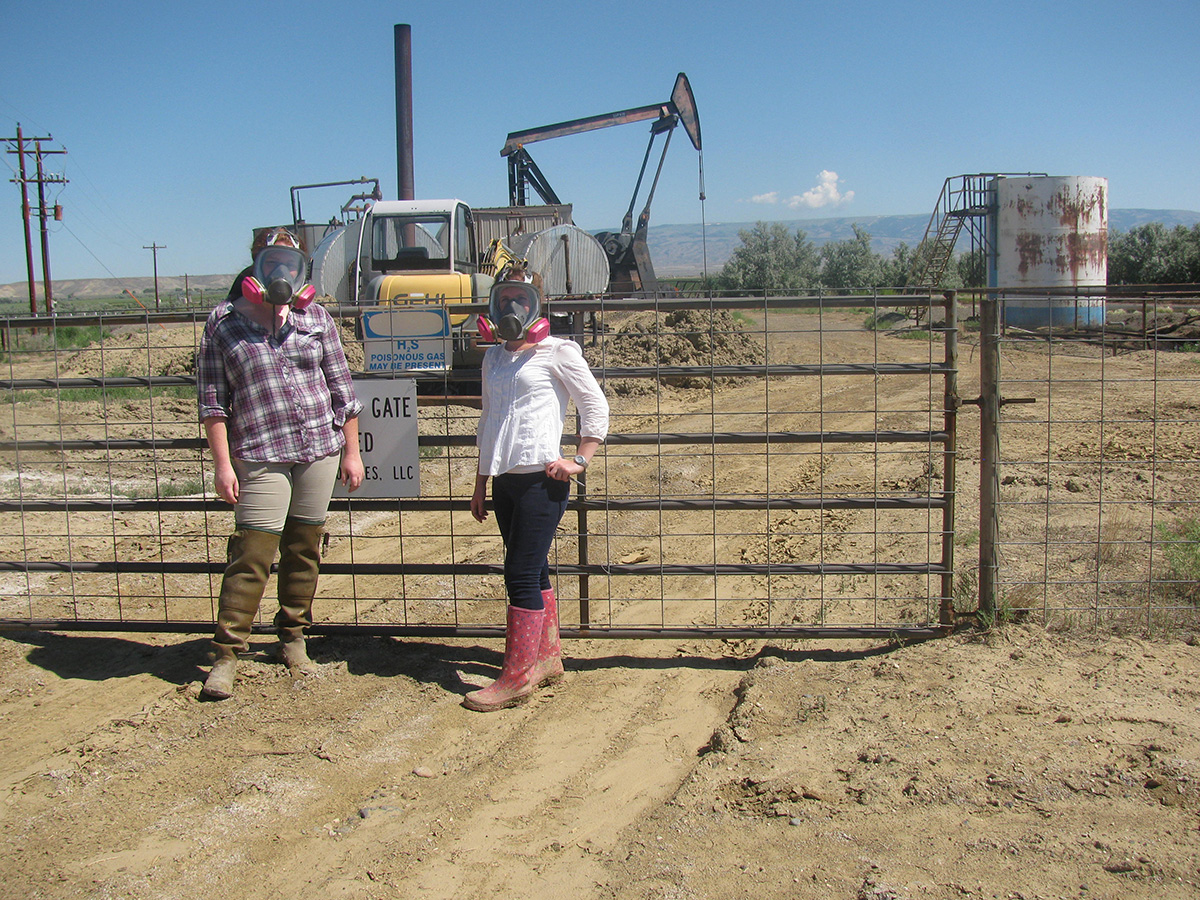 Photo by courtesy of Coming CleanThe study found traces of volatile organic compounds such as benzene and toluene are linked to chronic diseases like cancer and reproductive and developmental disorders.
In a first-of-its-kind study combining air-monitoring methods with new biomonitoring techniques, researchers detected volatile organic compounds (VOCs) released from natural gas operations in Pavillion, Wyoming… more
by: Maureen Nandini Mitra
(0) Comments
185 killings, 40 percent of those murdered were from indigenous groups, says Global Witness report
I recently received an email alert that the life of Indigenous environmental and human rights defender Gloria Ushigua was at risk. The report outlined the "escalating intimidation of and harassment against" Ushigua, the coordinator of the Sápara women's organization, Ashiñwaka, who has been defending her community's land against against private and state-owned companies seeking to exploit oil deposits in Sápara territory in the Ecuadorian Amazon.
Photo courtesy of Associacion LupunaAn outspoken opposer of oil drilling in the Ecuadorian Amazon, Indigenous Sápara activist Gloria Ushigua's life is under extreme threat.
"On 31 May 2016, five men sat outside Gloria Ushigua's home throughout the night,… more
by: Maureen Nandini Mitra
(0) Comments
Study finds increased psychiatric disorders among kids living in areas with higher vehicle emissions
Add one more to the long list of harms caused by air pollution — mental health problems in children.
A new study by researchers from Umeå University in Sweden warns that prolonged exposure to polluted air, especially air containing particulates from vehicle emissions, may affect brain and cognitive development in children and adolescents.
Photo by Jaume Escofet Researchers found that the risk of psychiatric disorders increased in areas where the ambient air had even a slightly higher concentration of nitrogen dioxide.
The study, based on a survey of medical prescriptions given to… more
by: Maureen Nandini Mitra
(0) Comments
Day 3 of rescue operation leads to awful discovery: 40 dead tiger cubs and other animal parts
So it has come to pass — following several months of stand off, the infamous Tiger Temple has been closed down as Thai wildlife officials and veterinarians undertake a monumental operation to relocate the remaining 137 tigers from the temple in Thailand's Kanchanaburi province to wildlife sanctuaries across the country.
Photo by Edwin Wiek/Wildlife Friends Foundation ThailandAt least 40 tigers have been removed from the controversial temple since Monday.
According to the Bangkok Post, since Monday, when the rescue operations began, at least 40 tigers have been removed from the temple. Ten other tigers had been rescued from… more
by: Maureen Nandini Mitra
(0) Comments
But this unique 600-mile long reef is already threatened by oil drilling
Could coral reefs have anything to do with the Amazon River? Apparently so. In case you missed this new finding among the sea of reports about the impending demise of coral reefs (especially the Great Barrier Reef) across the world, here's the lowdown: A team of scientists from Brazil and the United States have discovered a 600-mile long sponge and coral reel at the mouth of the Amazon River, where it empties into the Atlantic Ocean.
Photo by Lance Willis Rodrigo Moura of the Federal University of Rio de Janeiro holds up a part of the reef collected during the 2012… more
by: Maureen Nandini Mitra
(0) Comments