Go Back: Home > Earth Island Journal > Latest News
New Zealand journalist David Robie returns with two books commemorating the sinking of Greenpeace's iconic ship and the nuclear-free Pacific movement
Thirty years ago today French secret agents blew up Greenpeace's Rainbow Warrior in nuclear free New Zealand. Paris' covert action, code-named Opération Satanique (Operation Satanic), sank the 131-foot ship in Auckland Harbor, killing 35-year-old Portuguese photographer Fernando Pereira and leaving his eight-year-old daughter Marelle fatherless. The goal of the July 10, 1985 attack was to stop Greenpeace's flagship vessel from sailing to Moruroa atoll and joining a peace flotilla of New Zealanders and Tahitians to protest at France's South Pacific nuclear test site.
Photo by John MillerThe bombed Rainbow Warrior at Marsden Wharf in Auckland's Waitemata Harbour.
Since the 1970s, Robie… more
by: Ed Rampell
(0) Comments
Indigenous activists take on Northern Hemisphere's biggest telescope
The Big Island of Hawaii is often in the news because of the active Kilauea volcano. However, an eruption of another sort at the dormant 13,796 foot-high Mauna Kea is thrusting Hawaii back into the headlines. This explosion of activism has been triggered not by TNT, but by "TMT," the proposed Thirty Meter Telescope, the Northern Hemisphere's largest, most advanced optical telescope, which is slated to be built on the summit of the Aloha State's highest peak. This 184 foot-tall, 18 story-high, eight acre, $1.4 billion construction project has sparked a wave of occupations and protests by Native Hawaiians, environmentalists, and their allies, stretching from Hawaii to California.
more
by: Ed Rampell
(2) Comments
A beautifully filmed journey to the bottom of the globe reveals new risks to the planet
There's an old saying: "Everybody talks about the weather, but nobody does anything about it." Well, here's a film about a few people who are doing something about extreme weather. Every spring (in the Southern Hemisphere) oceanographers and ecologists of the Long Term Ecological Research (LTER) project make the arduous journey to Palmer Station in the West Antarctic Peninsula. The area has been described as "the fastest winter-warming place on Earth," and because of that unfortunate distinction it is among the best places on the planet to study the impacts of global climate change.
First Run… more
by: Ed Rampell
(0) Comments
Toll expected to rise; top officials blame climate change
In a 4:00 p.m. EST, phone interview from Manhattan on Monday, Vanuatu's Ambassador to the United Nations, Odo Tevi, updated Earth Island Journal as to the latest news regarding the cyclone that ravaged his South Pacific Island nation over the weekend: "We were hit by a Category 5 cyclone, Cyclone Pam… Currently, there are 24 confirmed deaths. Eleven are from Tafea province, eight from Efate [the main island where the capital of Port Vila is located], five from Tanna… Tafea province has about four islands."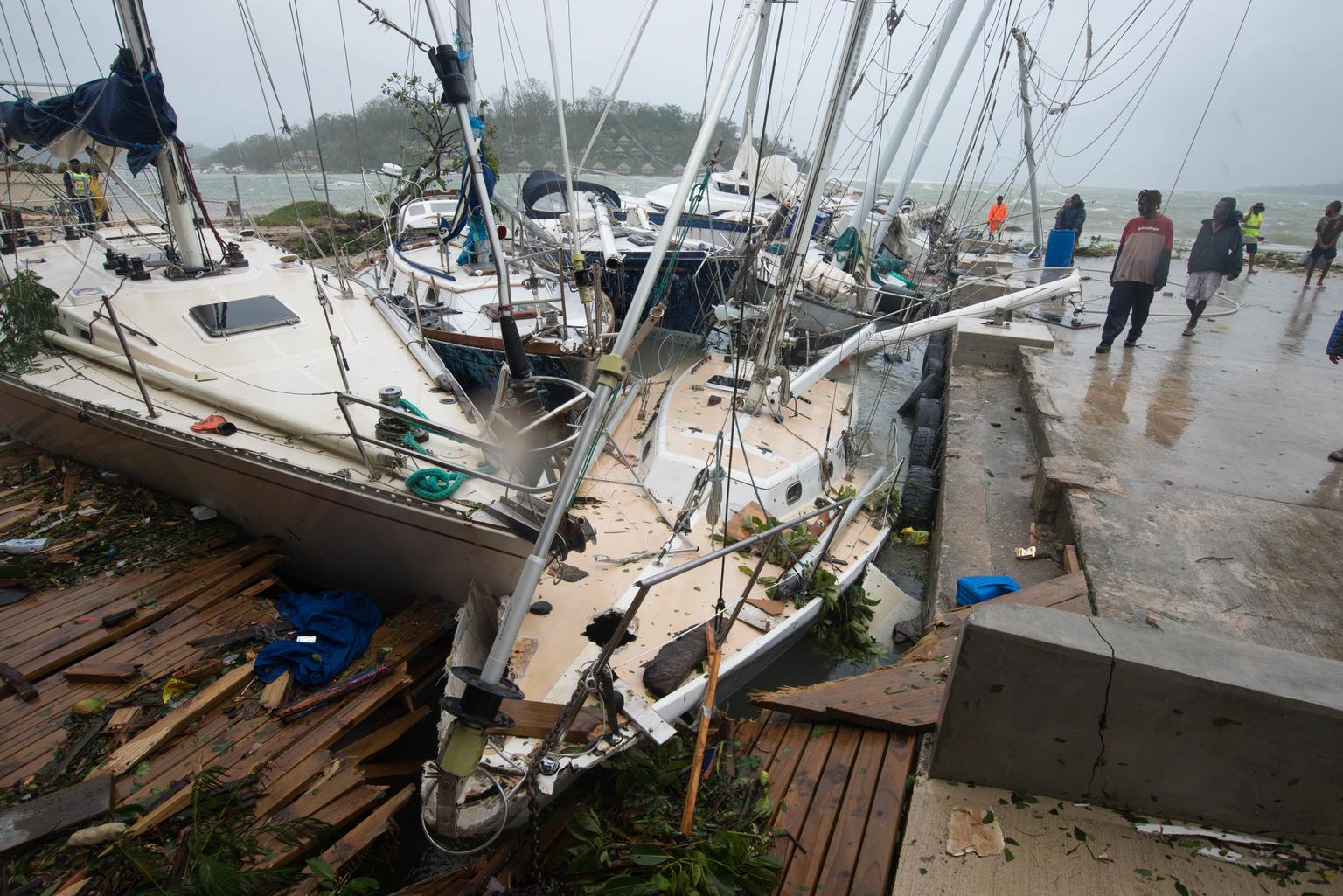 Photo courtesy of UNICEFThe full scale of the damage wreaked by the storm is still unclear… more
by: Ed Rampell
(1) Comments
In Review: Under the Dome
Viewed more than 200 million times online since its late February release, a hard hitting anti-pollution documentary went viral in the Peoples Republic — until China's so-called "Great Firewall" removed the compelling Internet sensation from Chinese websites. The self-financed Under the Dome is created and presented by Beijing-based investigative reporter, TV/radio host, and author Chai Jing. Complications surrounding her daughter's birth inspired Chai to make this reportedly $167,000 nonfiction film that energetically tackles China's energy status quo, pulling no punches. Her documentary, and the government's suppression of it, is a case study of the current state of the Chinese environmentalist movement, which has previously used film as an organizing tool.
more
by: Ed Rampell
(0) Comments