Go Back: Home > Earth Island Journal > Latest News
Film Review: Bidder 70
Bidder 70 is a stand-up-and-cheer documentary about an activist who made waves while sitting down. Shortly before the Bush regime left office W. leased vast swathes of federally-owned pristine acreage to developers for drilling and mining — an exploitation of public property intended to enrich energy companies. But there was an unexpected fly in the ointment: Due to what this documentary indicates was a case of mistaken identity by the authorities, Tim DeChristopher managed to infiltrate the December 19, 2008 Bureau of Land Management Oil and Gas Lease Auction in Salt Lake City. Acting, he says, "on the spur of the moment," the… more
by: Ed Rampell
(0) Comments
Ten Films That Shook The World
After Superstorm Sandy struck, Dawn Zimmer, the mayor of Hoboken, NJ, said: "The Hudson River came in and filled half of Hoboken like a bathtub. Indeed. If the 1954 Marlon Brando dockworker drama, On the Waterfront, which was shot on location at Hoboken, was made now, it might be called In the Waterfront.
Film, of course, cannot only record actual catastrophic events as they happen, but conjure up imagery and soundtracks that imagine and render calamities in fantastic form. Increasingly sophisticated big screen special effects can show a humanity out of kilter with itself and nature. In a dramatized, heightened ways the movie medium can express our dreams —… more
by: Ed Rampell
(0) Comments
Film Review: Genetic Chile
According to Chris Dudley's new film Genetic Chile, something very disenchanting is taking place in the Land of Enchantment. New Mexico's iconic chile peppers, which help define the unique cuisine and culture of the state, appear to be under attack by Monsanto and the "seed police." Although the state legislature failed to pass laws to protect its farmers from patent violation prosecution, it has provided $1 million to fund research at New Mexico State University's Plant Genetic Engineering Laboratory to create a GMO chile.
But while Dudley films locally, his documentary acts globally, exposing the purported planetary ramifications of genetically modified organisms,… more
by: Ed Rampell
(3) Comments
Film Review: Surviving Progress
"Unlimited economic progress in a world of finite resources doesn't make sense… it's bound to collapse," asserts primatologist Jane Goodall, one of the interview subjects in Surviving Progress, executive produced by Martin Scorsese. "…There are these strong vested interests: 'we must have business as usual'… the arms manufacturers, petroleum industry, pharmaceutical industries." The conservationist who became world famous for observing chimps also asks: "How come… this so intellectual being is destroying its only home?"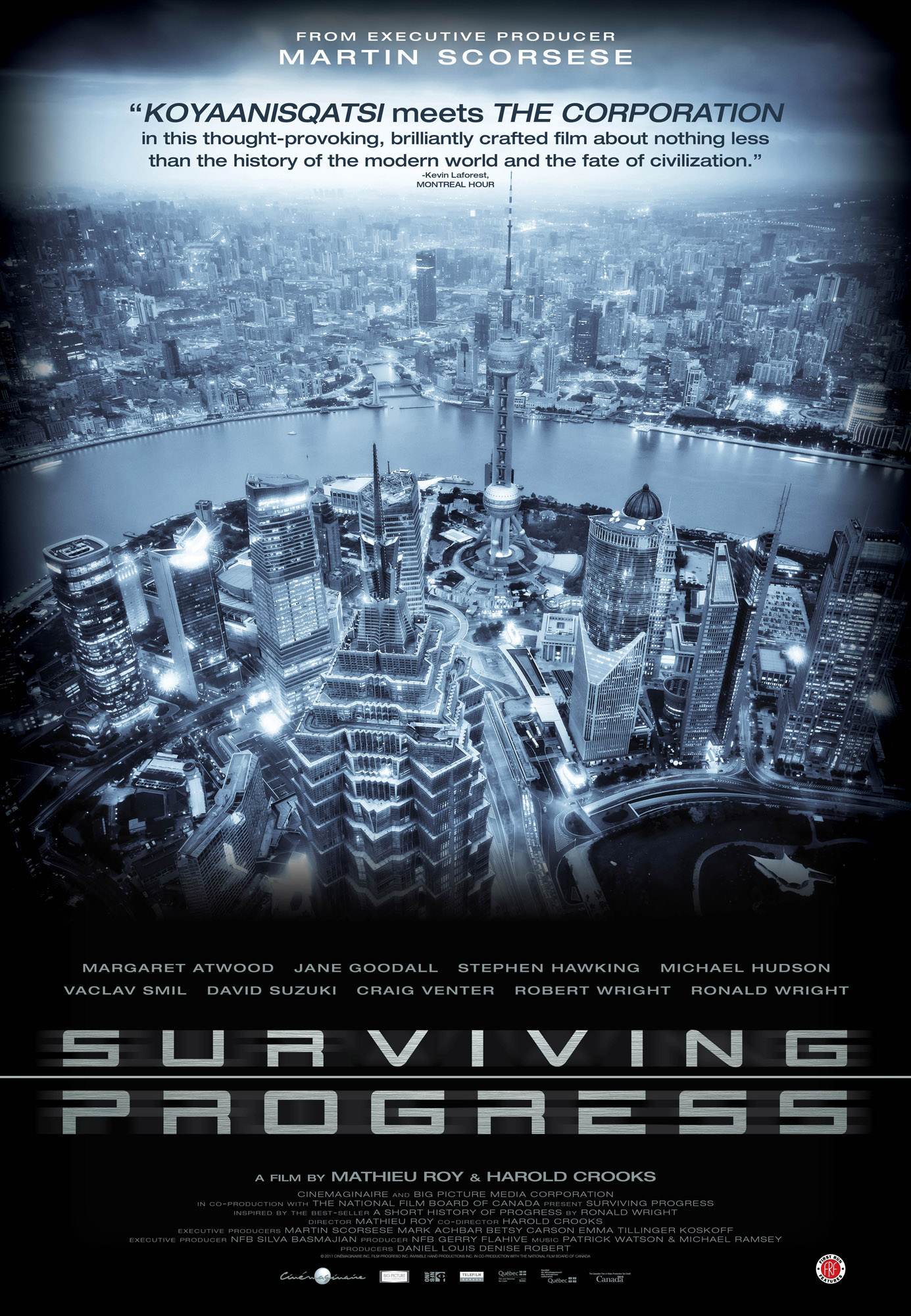 To answer Goodall's question, this documentary takes the gloves off, anchoring environmental crises in what the Occupy movement sees as the struggle of the 99 percent against the 1 percent. Like… more
by: Ed Rampell
(0) Comments
Conversation: James Cromwell
Photo by Joshua Pickering, courtesy CTG Media and Communications
Actor-activist James Cromwell – who is now appearing in the absurdist masterpiece Waiting for Godot — has some profound ironies in his career that playwright Samuel Beckett would likely appreciate. The man who supported the Civil Rights movement and Black Panthers — a 1960s group known for its "Off the pig!" slogan, was launched into stardom by a talking pig. And in Godot he's playing a brutal tyrant who calls the slave he leads around by a rope around his neck "pig."
Cromwell portrayed Clifton, the chauffeur in the black and white silent film The Artist, which… more
by: Ed Rampell
(0) Comments