Go Back: Home > Earth Island Journal > Latest News
Film Review: Genetic Chile
According to Chris Dudley's new film Genetic Chile, something very disenchanting is taking place in the Land of Enchantment. New Mexico's iconic chile peppers, which help define the unique cuisine and culture of the state, appear to be under attack by Monsanto and the "seed police." Although the state legislature failed to pass laws to protect its farmers from patent violation prosecution, it has provided $1 million to fund research at New Mexico State University's Plant Genetic Engineering Laboratory to create a GMO chile.
But while Dudley films locally, his documentary acts globally, exposing the purported planetary ramifications of genetically modified organisms,… more
by: Ed Rampell
(3) Comments
Film Review: Surviving Progress
"Unlimited economic progress in a world of finite resources doesn't make sense… it's bound to collapse," asserts primatologist Jane Goodall, one of the interview subjects in Surviving Progress, executive produced by Martin Scorsese. "…There are these strong vested interests: 'we must have business as usual'… the arms manufacturers, petroleum industry, pharmaceutical industries." The conservationist who became world famous for observing chimps also asks: "How come… this so intellectual being is destroying its only home?"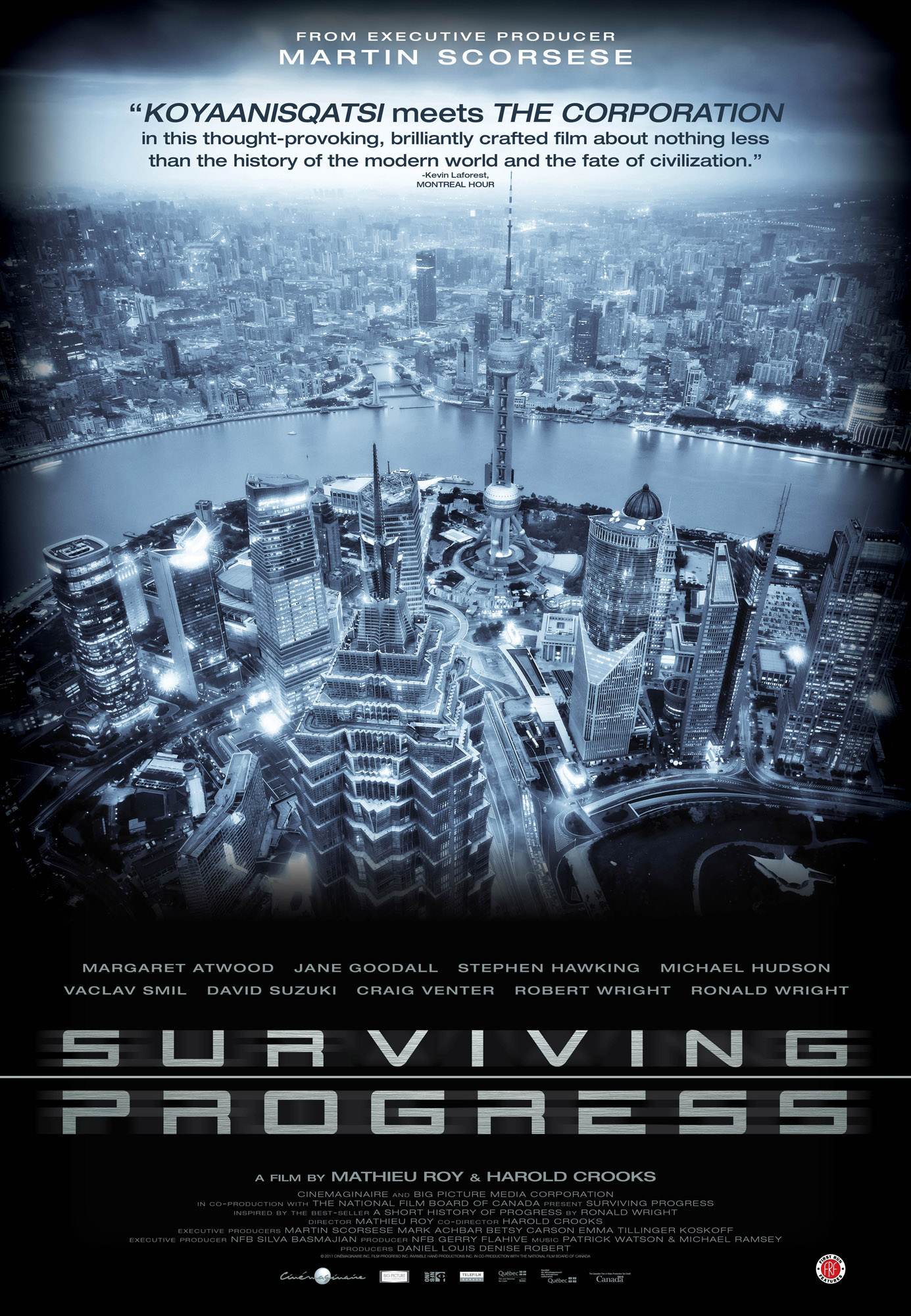 To answer Goodall's question, this documentary takes the gloves off, anchoring environmental crises in what the Occupy movement sees as the struggle of the 99 percent against the 1 percent. Like… more
by: Ed Rampell
(0) Comments
Conversation: James Cromwell
Photo by Joshua Pickering, courtesy CTG Media and Communications
Actor-activist James Cromwell – who is now appearing in the absurdist masterpiece Waiting for Godot — has some profound ironies in his career that playwright Samuel Beckett would likely appreciate. The man who supported the Civil Rights movement and Black Panthers — a 1960s group known for its "Off the pig!" slogan, was launched into stardom by a talking pig. And in Godot he's playing a brutal tyrant who calls the slave he leads around by a rope around his neck "pig."
Cromwell portrayed Clifton, the chauffeur in the black and white silent film The Artist, which… more
by: Ed Rampell
(0) Comments
Mazda's SUV Sales Pitch a Classic Case of Corporate Co-optation
It's the kind of cynical cross-promotional advertising campaign that might make even Mad Men marketing guru Don Draper's head spin. A Mazda CX-5 SUV drives down a road in a pristine animated forest, past a bear, a bird, and then a pair of "humming-fish" holding placards. No, they're not protesting the SUV's environmental impact; they're pitchmen. "Truffula tree friendly," one sign reads. "Uncompromised driving," says the other." The characters and the setting are from Universal Pictures' new 3D feature film, The Lorax — the Dr. Seuss book that is one of the most famous environmental parables of the twentieth century.
And so does a… more
by: Ed Rampell
(1) Comments
Film Review: Windfall
Wind power has been heralded as form of renewable energy that can wean America off of its disastrous dependence on fossil fuels and help save the planet from climate change. But is it really a safe, nonpolluting, and viable alternative to coal, natural gas, and nukes? These are the questions being asked by some contemporary Don Quixotes who are tilting at 400-foot-high windmills in upstate New York, the subject of the new documentary film Windfall.
The Knight of the White Moon against whom they're jousting is named Airtricity. The Irish energy company is building the world's largest offshore wind farm (the 500-megawatt Greater Gabbard project)… more
by: Ed Rampell
(0) Comments