Go Back: Home > Earth Island Journal > Latest News
A beautifully filmed journey to the bottom of the globe reveals new risks to the planet
There's an old saying: "Everybody talks about the weather, but nobody does anything about it." Well, here's a film about a few people who are doing something about extreme weather. Every spring (in the Southern Hemisphere) oceanographers and ecologists of the Long Term Ecological Research (LTER) project make the arduous journey to Palmer Station in the West Antarctic Peninsula. The area has been described as "the fastest winter-warming place on Earth," and because of that unfortunate distinction it is among the best places on the planet to study the impacts of global climate change.
First Run… more
by: Ed Rampell
(0) Comments
Toll expected to rise; top officials blame climate change
In a 4:00 p.m. EST, phone interview from Manhattan on Monday, Vanuatu's Ambassador to the United Nations, Odo Tevi, updated Earth Island Journal as to the latest news regarding the cyclone that ravaged his South Pacific Island nation over the weekend: "We were hit by a Category 5 cyclone, Cyclone Pam… Currently, there are 24 confirmed deaths. Eleven are from Tafea province, eight from Efate [the main island where the capital of Port Vila is located], five from Tanna… Tafea province has about four islands."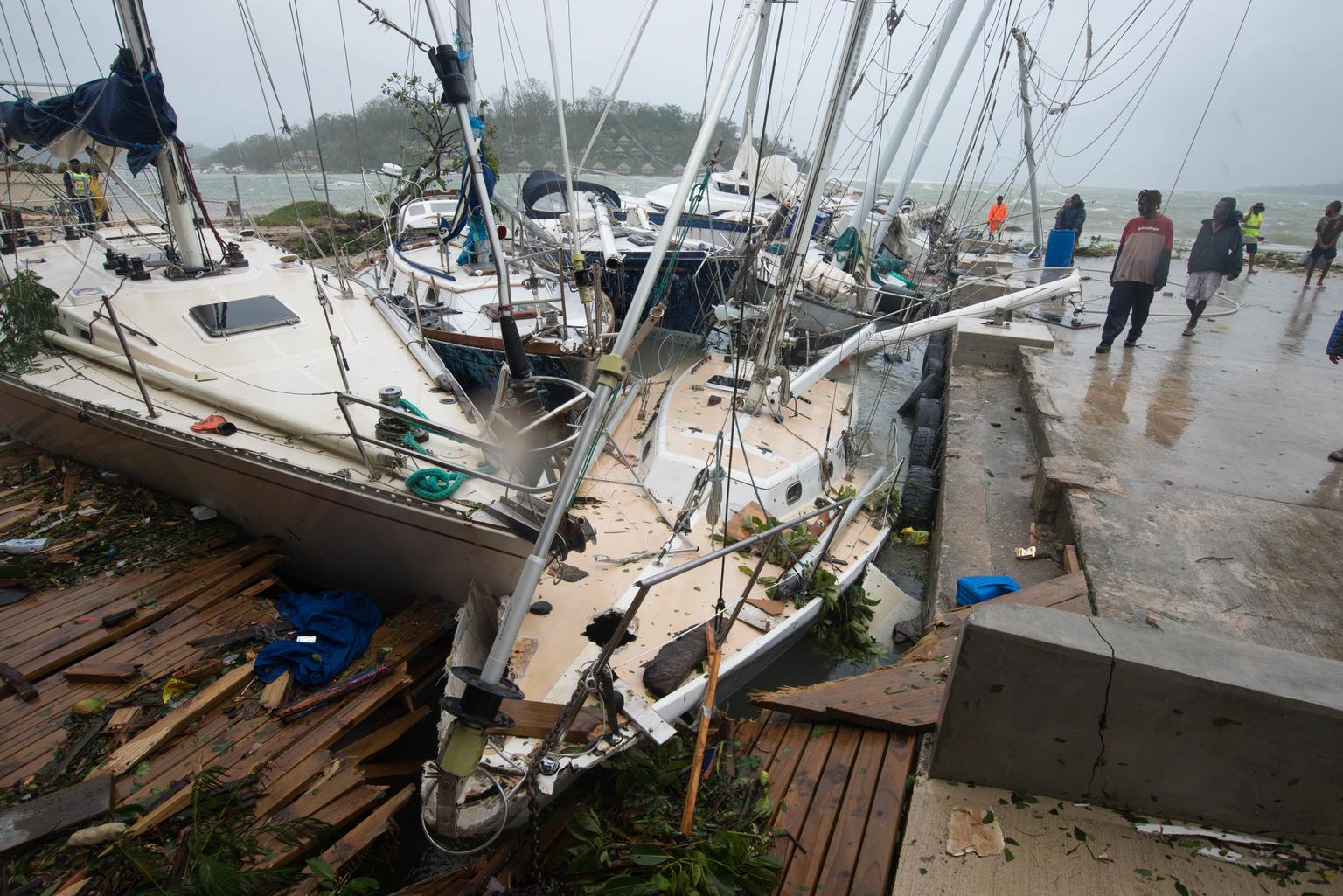 Photo courtesy of UNICEFThe full scale of the damage wreaked by the storm is still unclear… more
by: Ed Rampell
(1) Comments
In Review: Under the Dome
Viewed more than 200 million times online since its late February release, a hard hitting anti-pollution documentary went viral in the Peoples Republic — until China's so-called "Great Firewall" removed the compelling Internet sensation from Chinese websites. The self-financed Under the Dome is created and presented by Beijing-based investigative reporter, TV/radio host, and author Chai Jing. Complications surrounding her daughter's birth inspired Chai to make this reportedly $167,000 nonfiction film that energetically tackles China's energy status quo, pulling no punches. Her documentary, and the government's suppression of it, is a case study of the current state of the Chinese environmentalist movement, which has previously used film as an organizing tool.
more
by: Ed Rampell
(0) Comments
In Review: Above All Else
Former stuntman and circus high-wire artist David Daniel is the central character of writer/director John Fiege's gripping film, Above All Else. This must-see documentary is literally a David versus Goliath, Daniel in the lions' den drama of Biblical proportions that pits the ex-gymnast, fellow landowners, and environmentalists against TransCanada's ruthless drive to construct a 1,700-mile pipeline from the Alberta Tar Sands to the Gulf of Mexico. The film portrays how the foreign transportation firm relentlessly buzzsaws, bamboozles, and bulldozes its way across America, using the law of eminent domain to fell trees and dispossess US citizens like Daniel of their private property.
more
by: Ed Rampell
(0) Comments
In Review: The Great Invisible (Documentary)
During a congressional hearing with oil industry honchos following the Deepwater Horizon disaster, Exxon Mobil chairman and CEO Rex Tillerson made a startling — and hair-raising — candid admission: "When these things happen we are not well equipped to handle them… There will be impacts."
These "impacts" (one of the most Orwellian euphemisms since the Pentagon came up with "collateral damage") include the spilling of an estimated 176 million gallons into the Gulf of Mexico for 57 days after the April 20, 2010 explosion aboard the Deepwater Horizon offshore oil-drilling rig operated by BP that killed 11 crewmen and devastated the Gulf's ecosystem. While many of the aftereffects of the epic,… more
by: Ed Rampell
(2) Comments