Go Back: Home > Earth Island Journal > Latest News > Post and Comments
Latest News
'You Cannot Look at Growing Food in the Way that You Look at Factories or Industries'
A conversation with documentary filmmaker Micha Peled
Every 30 minutes, a farmer in India kills himself.
I've heard this statistic repeated often when talking about the devastating impact the use of genetically modified cotton has had on cotton farmers in India. (Over a quarter million Indian farmers have taken own their lives in the last 16 years.) But numbers have a clinical sterility that distances us from the suffering, the utter hopelessness, and the choices we, as consumers, make that drives these men to take their own lives.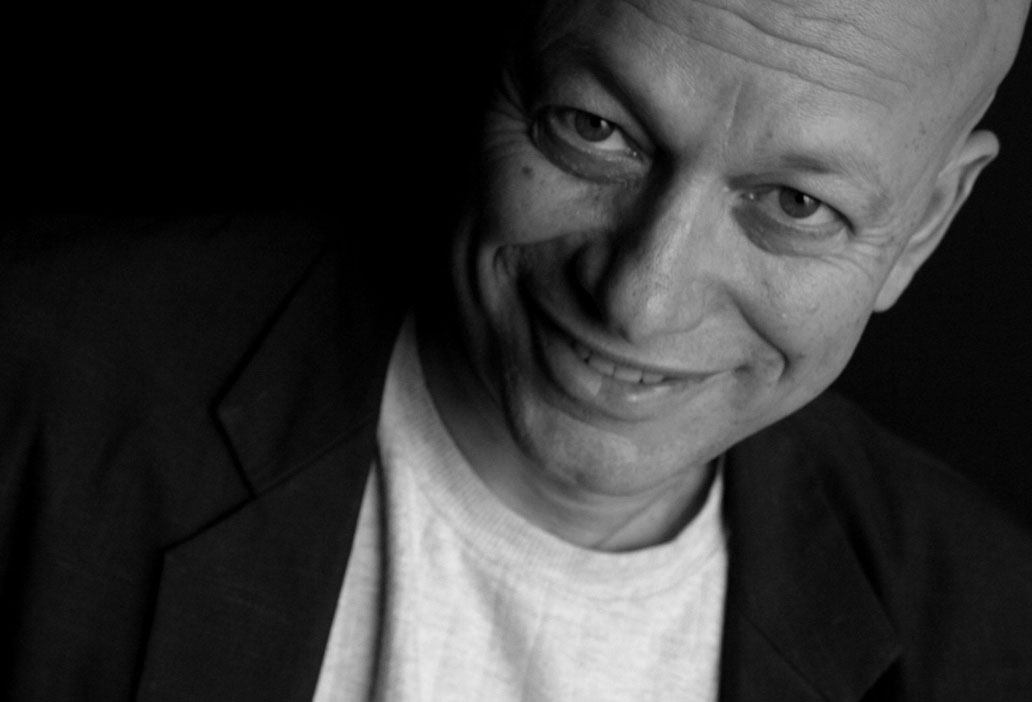 Bitter Seeds bridges that distance with its personal account of the devastation wrought on subsistence farmers by Monsanto's growing monopoly on the seeds market in the region.
This final film in documentary filmmaker Micha X. Peled's award-winning "Globalization Trilogy," follows a cotton farmer, Ram Krishna through a crop season in a village in Vidharbha, Maharashtra — the epicenter of the suicide crisis. Like most of his neighbors, Ram Krishna is forced to take steep loans in order to afford the mounting costs of GM seeds and fertilizers. Intertwined with Ram Krishna's story is that of his neighbor's young daughter, Manjusha Amberwar, who wants to be a journalist and tell the world about the farmers' predicament.
I spoke with Peled recently about his film, genetically modified seeds, and the great globalization web that connects us all. An excerpt:
Were you familiar with the farmer suicide crisis before starting this project? Was it something you had planned ahead of time as part of your globalization trilogy?
I wish I could say that I was such a brilliant genius that I had the whole thing planned in advance, but it was nothing like that. In fact doing each film felt like riding a wild bronco that keeps going its own way and you have to try to hang on and get the story.
The way that the trilogy is organized is that the first film [Store Wars: When Walmart Comes to Town, 2002] is about us the consumers in the West. It's a story about a small American town fighting to keep Walmart out of the town. That got me interested in how all these cheap goods that we buy get made. And the second film, China Blue, takes place inside a blue jeans factory where the protagonist is a young girl who left the village to get a job and descends into a sweatshop hell [that's] very much created by the Western buyers. And for the third film in the trilogy I went to the raw materials. So these are the cotton growers in India whose cotton is exported to China's garment factories and made into the clothes that we buy. So that's the connection between the three films.
Mostly I wanted to put a human face on these very complex issues, these pieces of globalization that none of us fully comprehend. I wanted to invite Americans to spend a little time, whether it's with Chinese factory workers or Indian farmers, but spend a little time with the people who often get the wrong end of the globalization stick while we are the ones who benefit from it.
What did you find out about the crisis during making the film that was new or different from what you'd gone in knowing about it?
What I discovered in India is that the reality on the ground is always more complex than they way the media reports it.
Some time ago I had the pleasure of debating a scientist who is said to be one of the creators of genetically modified seeds. He said, the film is very beautiful and moving but it places the blame in the wrong place. He said it's a problem of government. The Indian government is corrupt and ineffective and not helping the farmers. There are certainly many factors that go into it, but as I said to the professor, the Indian government has never been very effective but the farmers in this region of Vidharba have been able to survive for centuries growing cotton. They were never rich but they eked out a living. And suddenly now they can't. What has profoundly changed? Well what has changed is the seeds.
GM cotton plants even though they are toxic to boll weevil that is the enemy of cotton, they are not toxic to other pests which come and damag the crop. So it's definitely not suited for the farmers of Vidharba.
GM plants require a lot of nutrients in order to yield big crops. Which means they require a lot of fertilizer. You can't put fertilizer in the ground if the ground isn't moist. For that you need irrigation. Yet 90 percent of the cotton farmers of Vidharba don't have irrigation, they rely on rain. They depend on rain that is coming less and less frequently because of climate change. Of the last five years, three were declared drought. So it's completely unsuitable for them to be using a plant that requires regular watering.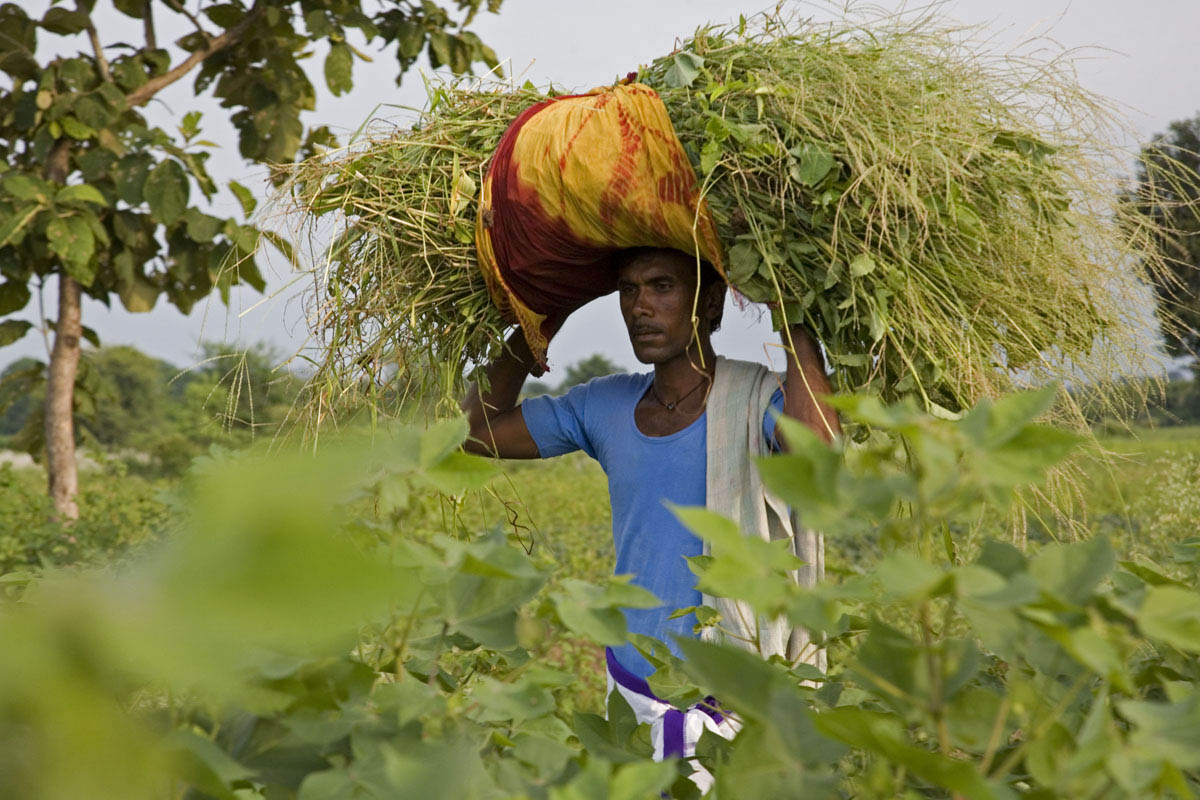 Photo courtesy Teddy Bear FilmsRam Krishna has just become a candidate for joining the ranks of the farmers who commit
suicide in despair.
Beyond connecting us to individual farmers and a problem in India, you are making a pretty strong argument against genetically modified seeds.
My film is exposing a larger debate than just GMO [genetically modified organisms], though GMOs are a very critical part of it. The debate I'm thinking of is whether all of our food should be grown in an industrial agriculture or is there still an important role in the world for family farming.
I think the people who are talking about how we just have to grow food more efficiently because of the world's growing population are really missing the point because you cannot look at growing food in the way that you look at factories or industries and other sectors of the economy. Because farmers by and large are not people who selected an occupation, they are people who were born into this way of life. They know of nothing else to do and they comprise a half of entire mankind. So they certainly deserve a consideration.
And for GMOs, and here I'm connecting the dots, for GMOs to be a feasible business project, you must go into industrial farming. A large tract of land, lots of mechanized labor, hi-tech stuff. An example would be the American cotton grower, the smallest one has 1,200 acres of cotton and using half a million dollar machine to pick it. Compare that with Ram Krishna who has 3 acres and uses himself, his wife, and his kids to pick the cotton.
If we are approving GMOs, then beyond the debate of whether it's environmentally dangerous or health-wise dangerous, we must first address the issue of what it means to go to genetically modified farming. It means to going to industrial farming. And what's that going to do to hundreds and millions of people? In India alone there are six to seven hundred million farmers. What's going to happen to them when they lose their land and have to migrate to urban centers and join the rest of the slum population and become more of a burden to society? What about all of that?
How is this film relevant to Americans?
The company behind all of this, Monsanto, is based in the United States. Monsanto was able to take over the Indian seed market, which is the world's largest, thanks to the collaboration of the US government. When [the US government] drafted an agreement with India in 2005, a Monstanto representative was among those who wrote the section of it that allows even faster tracking of approval of new seeds. Monsanto has been commercializing cotton seeds in India since 2002.
This story can raise awareness among American voters. I've linked the film with the Label GMOs campaign which is fighting for Proposition 37 here in California to require labeling GMOs in food. The campaign is using the this film to raise public awareness on the issue.
I think many Americans would turn away from products containing GMOs if they knew that what was in it.
Commenting on Bitter Seeds, Alice Waters said: "Films like this can change the world." Do you think that's possible?
Look, when people get together in one room and they are inspired to do something, can that change the world? I think that's how all change begins. When, you know, a group of people who want to do something get together, whether online or in a room, and start making plans. That's the beginning of all change. And my film has certainly got a lot of people in a room together.
Bitter Seeds will be showing at The Roxie theatre in San Francisco starting October 5. Earth Island Journal will be co-presenting the October 10 screening of the film.
Write to the editor about this post.
Subscribe Today

Four issues of the award-winning
Earth Island Journal for only $10