What's the difference between red tide and blue-green algae?
Both are photosynthetic microscopic organisms that live in water. Blue-green algae are properly called cyanobacteria. Some species of cyanobacteria occur in the ocean, but blooms — extremely high levels that create green surface scums of algae — happen mainly in lakes and rivers, where salinity is low.
Red tides are caused by a type of algae called a dinoflagellate, which also is ubiquitous in lakes, rivers, estuaries, and the oceans. But the particular species that causes red tide blooms, which can literally make water look blood red, occur only in saltwater.
What causes these blooms?
Blooms occur where lakes, rivers, or near-shore waters have high concentrations of nutrients — in particular, nitrogen and phosphorus. Some lakes and rivers have naturally high nutrient concentrations. However, in Lake Okeechobee and the St. Lucie and Caloosahatchee estuaries, man-made nutrient pollution from their watersheds is causing the blooms. Very high levels of nitrogen and phosphorus are washing into the water from agricultural lands, leaky septic systems, and fertilizer runoff.
Red tides form offshore, and it is not clear whether or to what extent they have become more frequent. When ocean currents carry a red tide to the shore it can intensify, especially where there are abundant nutrients to fuel algae growth. This year, after heavy spring rains and because of discharges of water from Lake Okeechobee, river runoff in southwest Florida brought a large amount of nutrients into near-shore waters of the Gulf of Mexico, which fueled the large red tide.
(0) Comments
Work on both pipelines have been temporarily halted due to vacated federal permits and multiple environmental violations.
The news has been coming in thick and fast from the ongoing battles to stop two fracked gas pipelines that are being forced through Appalachia and beyond. Both the Mountain Valley and Atlantic Coast pipelines have been ordered to stop construction amidst vacated federal permits and multiple environmental violations.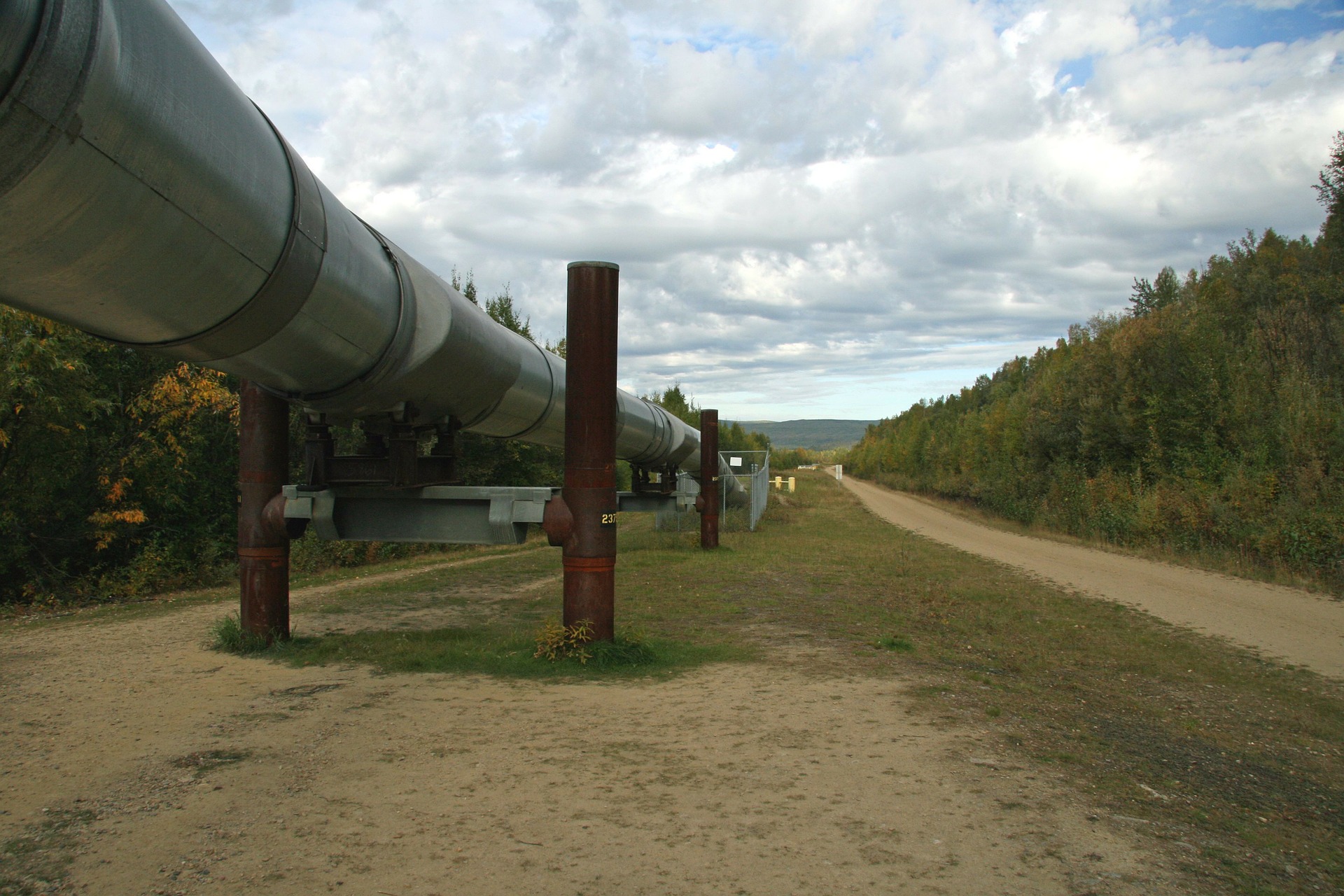 photo courtesy of Construction EquipmentThese pipelines have already wreaked havoc and destruction upon everything they have touched.
Resistance has been gaining pace, with epic tree sits and creative blockades, including one West Virginia grandmother locking herself down in the 1970s Ford Pinto that was her first car.
Resistance has also been strong in the courts. Attorneys with the Sierra Club and the Southern Environmental Law Center won major victories in the past two weeks to overturn permits that were incorrectly issued by the Fish and Wildlife Service, National Parks Service, U.S. Forest Service and Bureau of Land Management. The court's vacating of these permits means that the route of each project is now uncertain. This left the Federal Energy Regulatory Commission (FERC) no choice but to order work to stop until the issues with the permits are settled. If they can be settled.
The fact is that these federal agencies broke or changed the rules in order to give these pipeline companies what they wanted, threatening endangered species and water quality in doing so. Now a question mark hangs over whether they can permit these projects and protect the natural resources that they're supposed to be stewarding on behalf of the American people.
These pipelines have already wreaked havoc and destruction upon everything they have touched. Regulators and citizen groups have cited both projects with numerous violations across West Virginia and Virginia as heavy rains, fueled by climate change, have caused serious erosion of fragile mountain soils exposed by construction work. Creeks and rivers have filled with sediment, choking aquatic life and impacting the headwaters of the region's river systems for years to come. As Virginia state senator John Edwards (D-Roanoke) stated in a recent letter to Governor Northam, "It is not an overstatement to say that science dictates that [the Mountain Valley] pipeline cannot be safely built in this area."
I live in these mountains and I know some of the farmers who have had to give up some of their best pasture to make way for these projects, against their will and at the hands of unjust eminent domain laws that …more
(0) Comments
Perfumery may seem benign, but ingredients derived from plants and animals can come with serious environmental and ethical toll
Perfumery might seem like a fairly benign business. It's about personal scent more than anything else. But as one of the largest global luxury industries, perfume-making can have a significant impact on certain plants and animals valued for their rare scent profiles. Most perfume formulations are hidden behind one word on perfume labels, usually 'Parfum' or 'Aroma,' which makes it difficult for a consumer to know if a product is made using ethically sourced ingredients. Sustainability of raw materials used in perfumery has not always been a primary concern for consumers, but environmental consciousness regarding the issues seems to be growing.
Photo by FotoMediamatic Certain raw materials used in perfumery are extracted from animals and rare plants.

Most perfumes are designed using synthetic ingredients these days, but there's been a resurgence when it comes to use of more natural and organic materials, and some perfumes have so-called 'mixed-media' blends that use both synthetic and natural products. Though synthetic ingredients are typically cheaper, there are certain benefits to natural perfumes that are attracting attention from manufacturers and consumers alike, including the fact that they are less likely to trigger allergies, asthma, or headaches. Nevertheless, use of natural ingredients can be problematic. Some raw plant materials have been so overexploited by perfume makers and worshipped by perfume lovers that they are now threatened with extinction, and use of animal derived materials raises serious ethical concerns.
The perfume industry is one of the biggest consumers of precious oils extracted from plants. Although many plants are cultivated specifically to meet consumer demands, there are some wild plants that are targeted by the industry. Most of these are highly appreciated by perfumers because of their rarity, difficulty in harvesting, and because they have a unique scent profile and add outstanding nuances to perfume formulations.
Sandalwood, which is used both in perfumery and traditional medicine, is one example. It is harvested primarily in India, where it is now almost extinct in the wild. The Indian government enacted strict regulations on sandalwood harvesting in the 1960s, and as a result, production in the country has fallen significantly. But sandalwood is still listed as vulnerable on the IUCN Redlist. With sandalwood threatened in the wild, Australia has entered the sandalwood market and is producing the trees sustainably. Environmentally responsible perfume brands usually mention the origin of sandalwood if it is used in …more
(3) Comments
Company's own records revealed damning truth of glyphosate-based herbicides' link to cancer
It was a verdict heard around the world. In a stunning blow to one of the world's largest seed and chemical companies, jurors in San Francisco have told Monsanto it must pay $289 million in damages to a man dying of cancer that he claims was caused by exposure to its herbicides.
Photo by Mike MozartOn Friday, jury's found not only that Monsanto's Roundup and related glyphosate-based brands presented a substantial danger to people using them, but that there was "clear and convincing evidence" that Monsanto's officials acted with "malice or oppression" in failing to adequately warn of the risks.

Monsanto, which became a unit of Bayer AG in June, has spent decades convincing consumers, farmers, politicians, and regulators to ignore mounting evidence linking its glyphosate-based herbicides to cancer and other health problems. The company has employed a range of tactics — some drawn from the same playbook used by the tobacco industry in defending the safety of cigarettes — to suppress and manipulate scientific literature, harass journalists and scientists who did not parrot the company's propaganda, and arm-twist and collude with regulators. Indeed, one of Monsanto's lead defense attorneys in the San Francisco case was George Lombardi, whose resumé boasts of his work defending big tobacco.
Now, in this one case, through the suffering of one man, Monsanto's secretive strategies have been laid bare for the world to see. Monsanto was undone by the words of its own scientists, the damning truth illuminated through the company's emails, internal strategy reports, and other communications.
The jury's verdict found not only that Monsanto's Roundup and related glyphosate-based brands presented a substantial danger to people using them, but that there was "clear and convincing evidence" that Monsanto's officials acted with "malice or oppression" in failing to adequately warn of the risks.
Testimony and evidence presented at trial showed that the warning signs seen in scientific research dated back to the early 1980s and have only increased over the decades. But with each new study showing harm, Monsanto worked not to warn users or redesign its products, but to create its own science to show they were safe. The company often pushed its version of science into the public realm through ghostwritten work that was designed to appear independent and thus more …more
(0) Comments